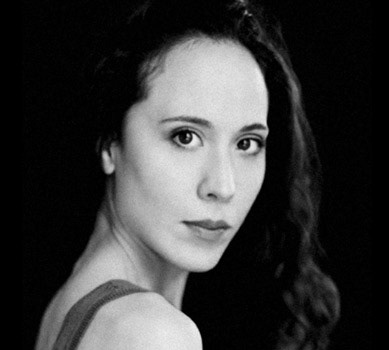 My expertise lies in women's apparel and beachwear design. Creating fun yet chic,

comfortable

 and functional designs is what drives my creative philosophy. I incorporate sensuality, joy and a sense of connection to our eco-system in my work. Whatever the design task, the end result must always evoke the feminine energy through a cut, colour or a specific fabric in an elegant and modern way that works for the end user. My inspiration comes from everywhere, but I'm specially inspired by music and film. I recently learned how to develop textile print design and that's something I look forward to doing more of, along with womenswear design. On a different note, I've learned many things about the way the fashion industry operates and the issues behind that, such as: the amount of waste generated, exploitation of workers and animals and much more.

My designs are 

built on responsible material choices which have led me to choose materials not derived from animals. Nowadays, it's an exciting time to do so since technology has and continues to provide excellent alternative fabrics that meet high sustainability standards, yet do not exploit other sentient beings. I strive for a harmonious relationship with everything and everyone around me.
Apart from design, I have worked in the 
costume design world in film and worked in a myriad of Hallmark Movies and TV shows such as The Good Doctor, Lucifer, The 100 and Riverdale. This experience led me to develop a strong liking for personal styling because the costume design world revolves around creating or sourcing entire wardrobes that support each actor's role throughout their story. Every piece of clothing needs to project the character. My interest in merging personal styling with a good cause led me to join the Dress For Success family in Vancouver on April 2017 as a personal stylist. 
On a personal note, I was born in Kalmar, Sweden and due to my father's work, I lived in Chile, China, Indonesia, Canada, the UK. I grew up attending international schools and kind of looking forward to where the next big adventure was going to be. Kind of cool, right? By living in different cultures I learned to embrace new experiences, therefore I am always open for a challenge while designing, and failing along the process just means that I have learned something new. Also, by seeing how different  cultures approach style made me realize how
 powerful clothes can be: how effectively they can project a specific image to others. After reluctantly signing up for an interior design program in London, UK because it "seemed" more practical, I did go on to study fashion design. On April 2021 I completed a bachelor's degree in fashion design at the Wilson School of Design in Vancouver after having previously completed a diploma at the Art Institute of Vancouver. 
Thank you for visiting my site, for further inquiries or questions, you may connect with me via LinkedIn or Instagram or fill out the contact form below: